Upcoming doctoral defences – March 2019
Ingrid Gjesteland will defend her thesis March 20, Olavsalen, Gamle Hovedbygning, HUS. Trial lecture: 10:15, Defence: 12:15: "Oil spill into seawater. Evaporation and human exposure to benzene"
Khalid Gaffer Mohamed will defend his thesis 27 March 2019. Lungegården, IGS, Kalfarveien 31 Trial lecture: 10:15, Defence: 12:15: "The Gezira Family Medicine Project (GFMP). A scientific evaluation of a Master program for family physicians in Gezira, Sudan"
---
LECTURE "Career Development Strategies"
Wednesday 3 April, 13.30, Large Auditorium at Høyteknologisenteret Read more.
---
New PhD course at the Faculty: PhD for Innovation – Interdisciplinary problem solving and Creativity
Registration deadline 8 April 2019. learn more
---
New PhD course for HEMIL & CIH: Salutogenesis beyond health- Elective PhD course
Registration deadline 29 April. Learn more.
---
Meld deg på årets Forsker Grand Prix!
Påmeldingsfristen er 30. april.
---
---
Graduated PhD-candidates from IGS 
Forskerskolen i samfunnsmedisinske fag
Research School for International Health – Mitt UiB: CiH PhD Research School
National research schools
EPINOR – national research school in populations based epidemiology
Norwegian Research School of Global Health
Norwegian PhD School of Pharmacy
NAFALM – nasjonal forskerskole i allmennmedisin
---
Upcoming doctoral defences – February 2019
Temsunaro Rongsen-Chandola, February 5, 2019, Auditorium 4, BBB. Press release.
Linn Marie Sørbye, February 8, 2019, Auditoriet, Kvinneklinikken, Jonas Lies vei 72
Maternal weight, weight change and perinatal outcomes: Can physical activity and gestational weight gain modify the risk?
---
Upcoming doctoral defences – January 2019
Ane Erdal, January 10, 2019. Auditorium BUS, Haukeland. Press release
---
Upcoming doctoral defences – December 2018
Hilde Kristin Refvik Riise – December 13 – "Hypertensive pregnancy disorders and subsequent cardiovascular disease in Norwegian women", Auditoriet, AHH
Angela Akol – December 3 – "Challenges with improving access to child and adolescent mental
health services in low- and middle-income countries" Auditorium 4, BB-building, Jonas Lies vei 91
Vegard Pihl Moen – December 6 – "Disability in patients entering rehabilitation centres in secondary care in Norway: A cross-sectional study of predictors and the relationships with sense of coherence and health-related quality of life" Auditoriet i Armauer Hansens hus, Haukelandsveien 28
---
Upcoming doctoral defences – November 2018
Peter John Binyaruka – November 7 – "Distributional effects of payment for performance in the health sector. Examining effects on structural quality, performance outcomes and service utilisation in Tanzania" – Auditorium, Armauer Hansens hus, Haukelandsveien 28. Binyaruka Peter John 07.11.18
Alemayehu Hailu – November 16 – «Economic evaluation of malaria prevention intervention: combining indoor residual spraying and long-lasting insecticidal nets; cluster randomized controlled trial in Ethiopia»  Aud 1, BB-bygget
---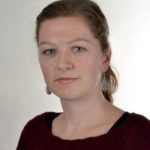 Janne Lillelid Gjerde – October 8 – "Chronic disease among women in a resource-constrained setting: The case of pelvic organ prolapse in rural Ethiopia" – Auditorium KK, Kvinneklinikken, Jonas Lies vei 72
---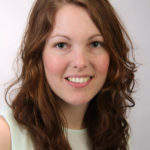 Christine Gulla – September 11 – "A Fine Balance: Drug Use in Norwegian Nursing Homes" – Auditorium 1, BB-building
---