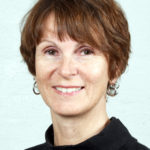 Although December may be busy, it is also gives room for spending time together as a Department. Two of the most important gatherings at IGS happen in December; the Christmas party and the Christmas lunch. Thanks to all of you for the contribution to the IGS feeling!
As the year comes to the end, I want you to know that I highly appreciate the efforts and the time you put into your work at IGS. I am impressed by all the achievements that this work translates into, in terms of research, funding, new teaching methods, better administrative routines – to mention a few.
 Now there is time for a time-out and recharging of batteries.
I wish you all a peaceful Christmas holiday!